US People Partnership Service
(PPS)
Don't settle. Choose a globally trusted expansion partner to set up and manage your US entity and people operations.
Choose Foothold America – we give you more control and manage risk better than PEOs*. With PPS, you are the direct employer.
*PEO (or Professional Employer Organization) is an outsourcing option that provides small to medium-sized businesses with HR services, benefits administration and payroll processing support in a co-employment arrangement.
What is the
People Partnership Service?
The benefits of expanding to the US are huge, but so are the penalties for non-compliance with various laws and regulations. We've created our People Partnership Service (PPS) to help you navigate the process of setting up your US entity, becoming the direct employer of record, onboarding US employees, and managing the complex operational and HR processes of doing business in America. It is a great option for international businesses looking to conquer the US market with an absolute peace of mind.
Expanding your business


to the US with peace of mind
If you don't have a US entity, we create your US subsidiary and file all necessary paperwork in compliance with US law.
We handle your payroll, benefits, and all things Human Resources, including healthcare. This results in significant savings when compared to self-managing your US entity.
We set up compliant payroll services, ensuring state policies are followed, and we guide your managers in administering Performance Improvement Plans (PIPs).
You have a dedicated HR & Client Services Manager who makes you aware of common pitfalls and ensures that you stay consistently compliant in any state where you do business.
Access to teams of experts located in the US, UK, and Europe who have decades of experience in all aspects of employment in the US.
We help you create a comprehensive benefits package so you can hire and retain top talent.
Is our
PPS service

right for your business?
How our
People Partnership Service (PPS)

works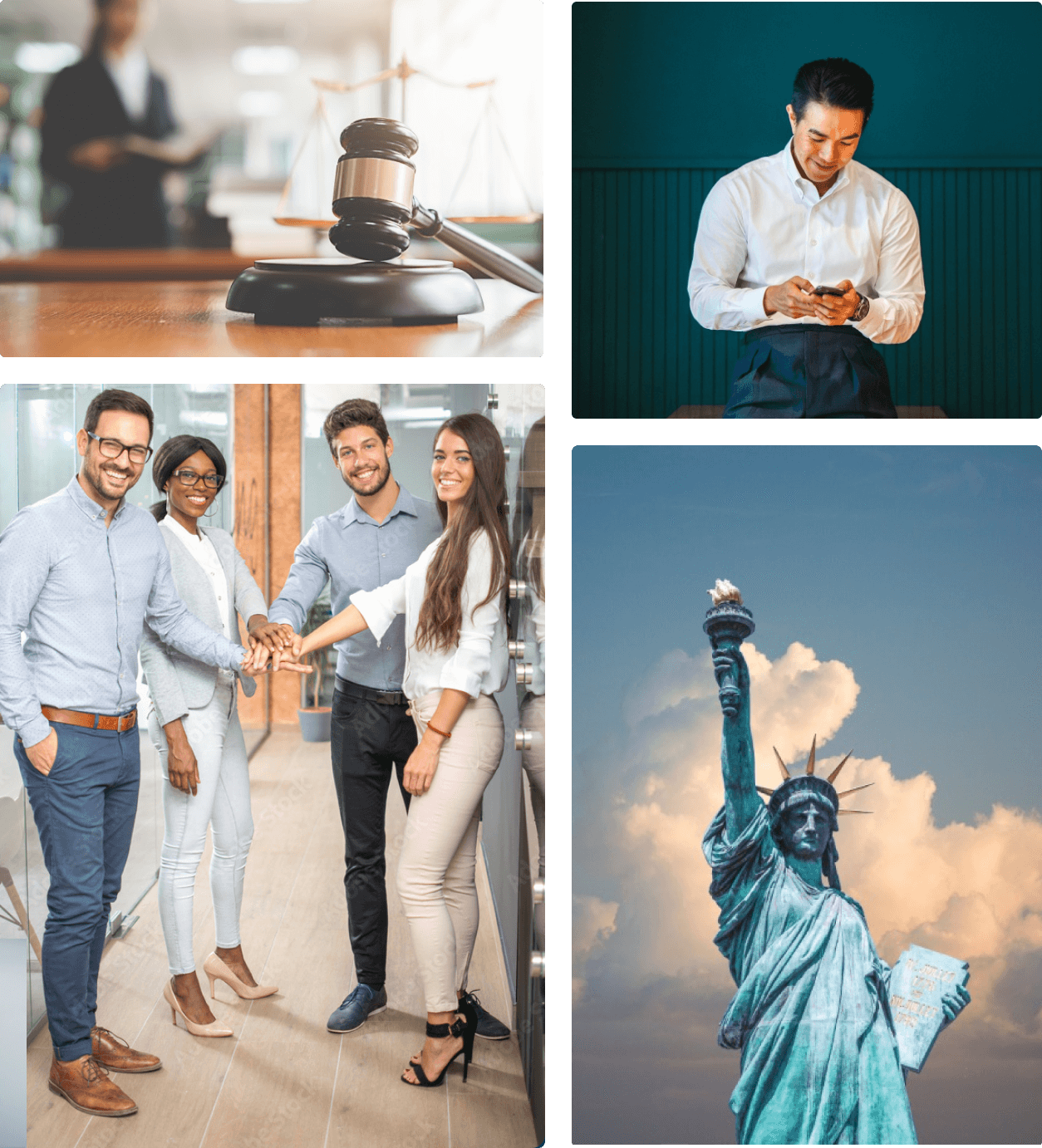 To hire US employees, you need a US entity and a US bank account. Foothold America can do this for you, or if you have these in place, you are ready for Step Two.
Before you can onboard employees, you must make decisions about payroll, time off, benefits, pay strategy, and many US company policies. In addition to our in-house specialist teams, your dedicated HR manager organizes and manages third-party service providers who may supply insurance, visas, or IP protection, for example.
Foothold America works with you to identify the best candidates for your US company. Using the policies and benefits we implement for you, Foothold America onboards employees, ensuring a smooth start. If you prefer your home country's HR professionals to onboard US employees, our team is behind you to avoid missteps. We know understanding US workplace culture takes time, so your dedicated HR Manager supports you as your employee count grows.
Your obligations don't end after setup and your needs change over time. It is crucial to have professional guidance to manage ever-changing US regulations. As your trusted partner, we strive to understand your US business objectives, budget, and vision, working with you as you grow.
Why our
People Partnership Service (PPS)

is a better solution for international companies than a PEO
Most PEOs are not used to working with foreign companies
Because most PEOs solely serve US businesses owned by people who live and work in the US, they don't often consider the knowledge gap that may exist for international businesses unfamiliar with US regulations and risks. Foothold America works exclusively with international businesses who've expanded to the US. We understand how the regulations of countries around the world differ from the US, and we protect you from hidden pitfalls.
You are the only legal employer
With PPS, you are the legal employer, giving you full management control over your US employees and the legal aspects of running your organisation. Working with a PEO creates a co-employment arrangement, where both you and the PEO have legal responsibilities toward the employees.
You control and choose your US policies
While most PEOs offer templates for US policies, they are often broad, generic, and do not always follow US best practices. With our PPS service, we help you create tailored policies and handbooks which are suited to your organization and US employees.
You control employee benefits, retirement plans, and providers
While PEOs offer a variety of benefit and retirement plans, they are usually unremarkable and inflexible. You are locked into using their providers and have no ability to negotiate pricing or influence provider performance. With Foothold America, we present employee benefits and retirement options from trusted providers that meet the needs and expectations of your US employees, commit to our client service standards, and we negotiate the best rates for you.
You have a dedicated HR Client Service Manager assigned to your team
Most PEOs do not offer a dedicated representative. With Foothold America PPS, you have a single point of contact to support your home country HR team who answers your enquiries in less than 24 hours – giving you peace of mind and a trusted partner.
You won't have to worry about processing payroll changes
While PEOs ensure that payroll is processed by the appropriate deadline, they do not record payroll changes such as salary increases, bonuses and commissions for your US employees. Nor do PEOs check payroll accuracy prior to processing. With PPS, your Foothold America representative ensures that all payroll changes are reflected accurately, and that payroll is processed correctly and on time.
You don't have to worry about statutory training for your US employees
PEOs do not provide and document mandatory state trainings, such as Anti-Harassment and Non-Discrimination, for your US employees. Overlooking these activities can result in penalties, the burden of which is yours. Our PPS service ensures compliant management of statutory state trainings for your US employees.
Direct hiring costs with and without
Foothold America
Businesses around the world partner with Foothold America and save thousands of dollars on their US hiring costs. With our PPS service, you can expand your business to the USA compliantly and cost-effectively. For more pricing information, please contact us. 
Average cost for the first year.
Expand with Foothold America
Average cost for the first year.
PEOs may promise you the world. Foothold America takes care of the details that PEOs don't!
Find out what
our clients
have to say about Foothold America
I couldn't manage our US subsidiary without Foothold America. Our small HR department isn't equipped with the knowledge or staff to handle our US employees. I could end my workday in the UK knowing Foothold America would take care of everything in the US.
We currently use the Foothold America Employee Management Service and plan to move to their People Partnership Service when we set up an entity in the coming months. It's great knowing we can work with one partner through various stages of our growth.
We started US expansion on our own and soon after, we stumbled over employee benefits leaving our ex-pat staff and families without health insurance. It was a huge risk for them and our company. Foothold America came in and got us sorted. They've been taking care of us ever since.
Not sure if this service is for you?
Check out our Employer of Record Service (EMS).
Where should you set up your

business entity in the United States?
There are 50 states to choose from when establishing a US business entity. With this many states, it is safe to say that some states are more business-friendly than others. Read more about the three most popular states for incorporation below.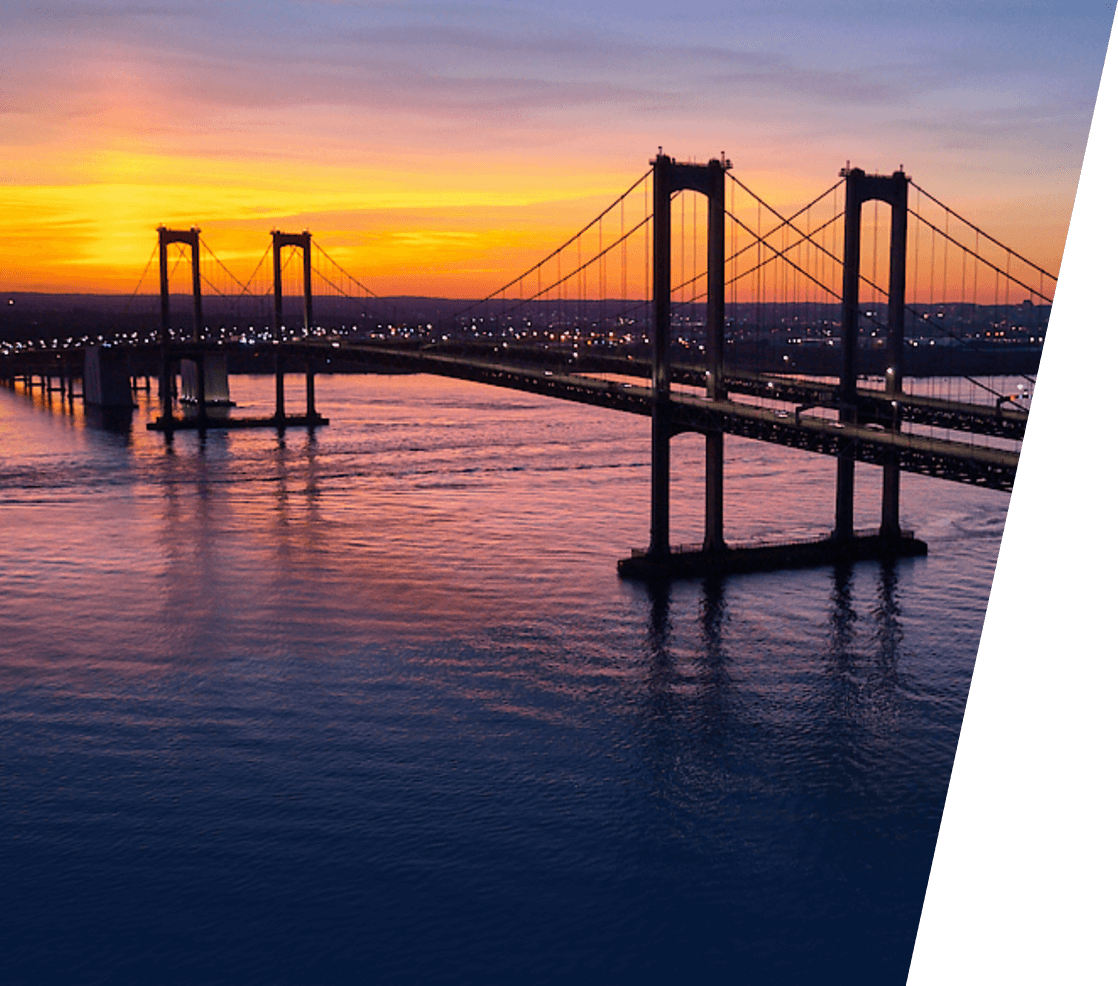 Delaware
Delaware is a popular state in which to incorporate. Its advantages include the fact that it:
Has a reputation for favouring corporate managers over shareholders
Offers favourable taxation rates for large businesses or those with complex structures
Does not require directors or shareholders to be residents of Delaware
Has a well-established Business Court of Chancery, and there's high confidence and trust in the legal system among large businesses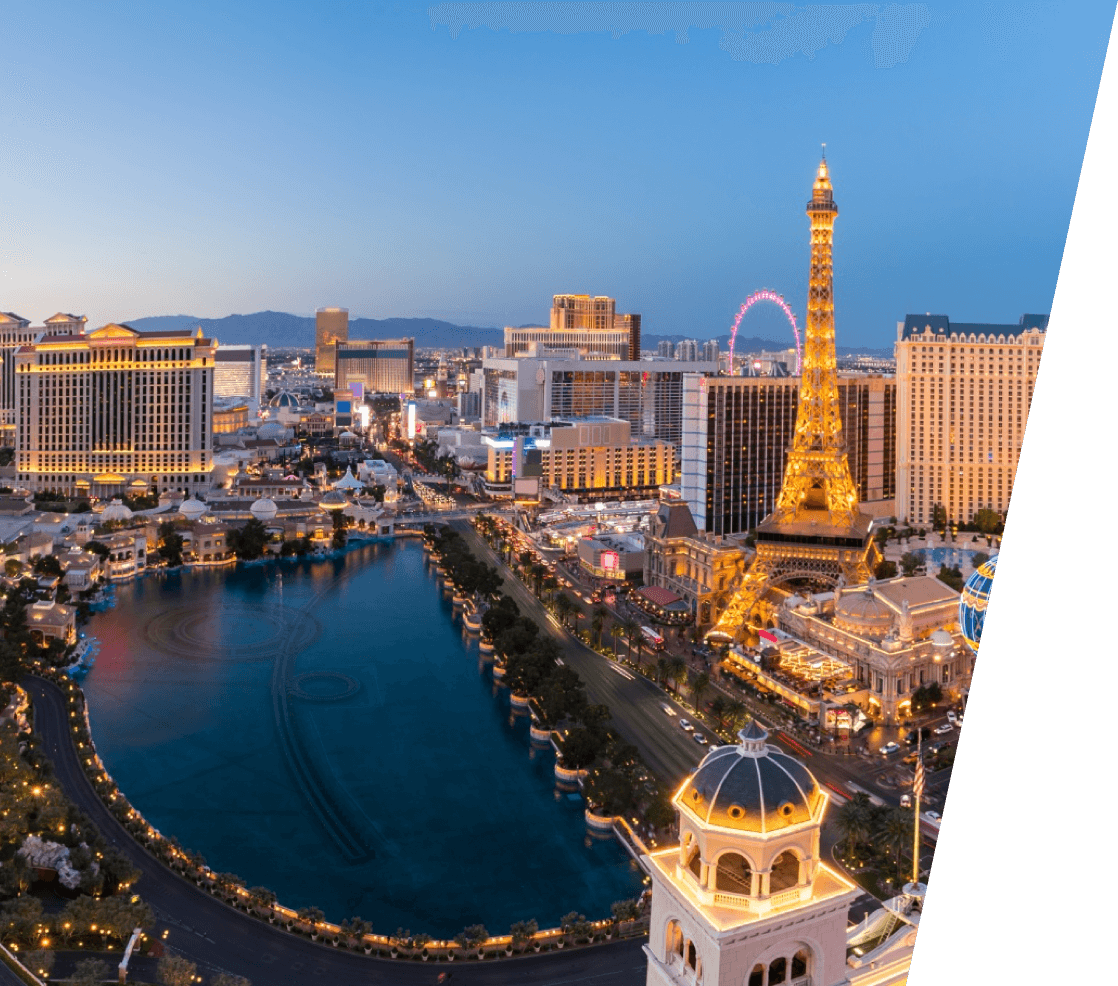 Nevada
Nevada is another very popular state for incorporation. As well as the fact that it is easy to issue shares in Nevada, other advantages include the fact that this state:
Generally offers a very low rate of taxation
Does not impose corporate or individual income tax
Does not require businesses to pay tax on corporation shares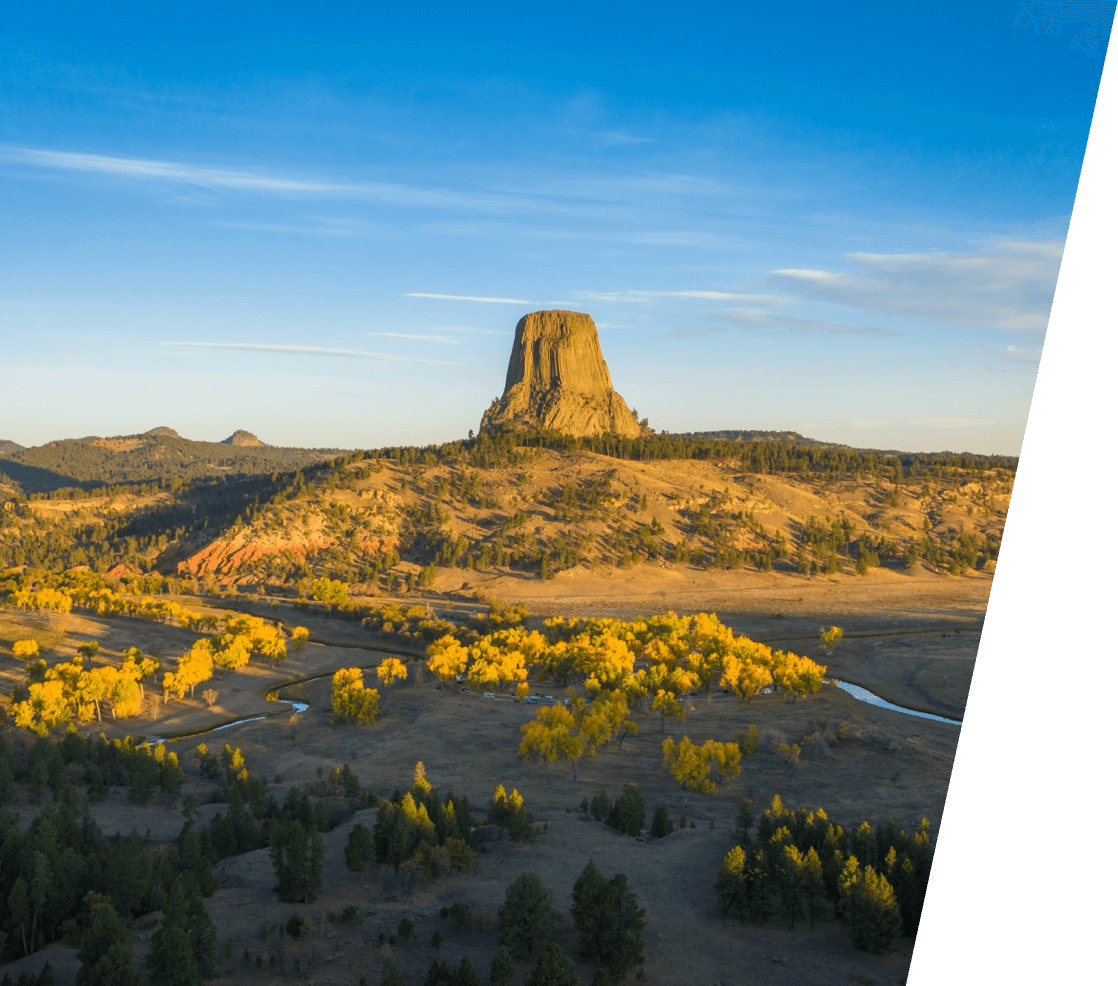 Wyoming
Wyoming has joined the list of popular states for incorporation. It offers many of the same benefits as Nevada, but at a lower tax rate.
Its annual renewal fees are inexpensive
There are no business license fees
The state emphasizes privacy and asset protection for businesses
Is known for its straightforward dealings with commercial litigation
We're real people.
Not platforms
Our team of experts has the knowledge and expertise to help you navigate the legal and administrative maze of doing business in the US.
Joanne M. Farquharson
PRESIDENT AND CEO
France based
US entrepreneur with 30 years experience in advising small and medium-sized businesses in employee benefits, insurance, labor law compliance, and risk management. Joanne has a passion for growing small companies and helping business owners actualize their goals.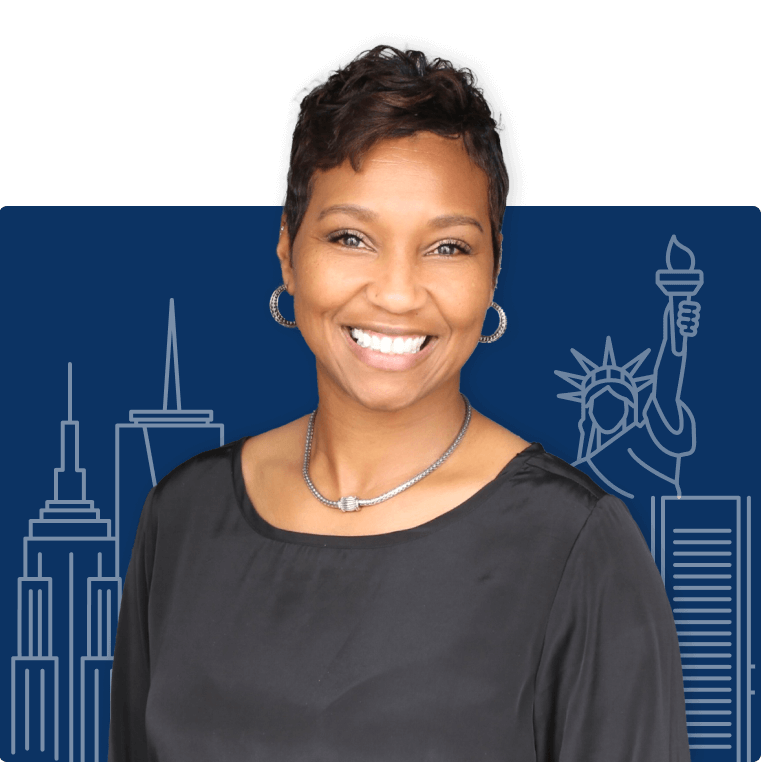 Geanice Barganier
VICE PRESIDENT OF PEOPLE & OPERATIONS
US based
Experienced Global Management leader with over 15 years of professional services and consulting experience. Highly knowledgeable in Human Resources, Employee Relations, Global Operations and Outsourcing. Strong Compliance background experience with employee contracts and US & Global Immigration.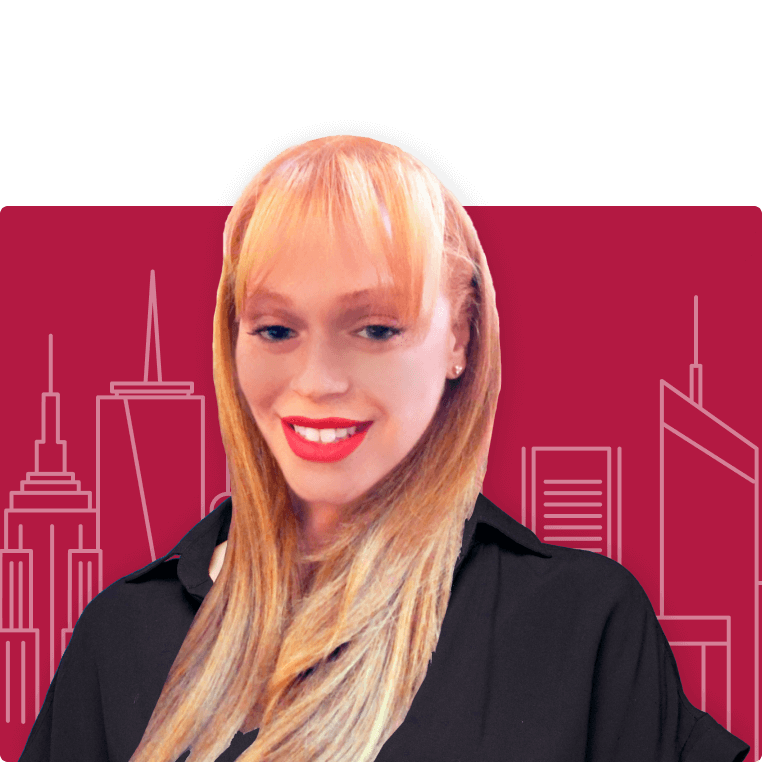 Rosalynn Core
VICE PRESIDENT OF FINANCE & ACCOUNTING (INTERIM)
US based
Seasoned, determined, and highly accomplished executive professional with extensive experience spearheading financial services, managing business operations, monitoring performance indicators, and delivering high-quality strategic business support to drive exponential revenue growth for top-tier companies.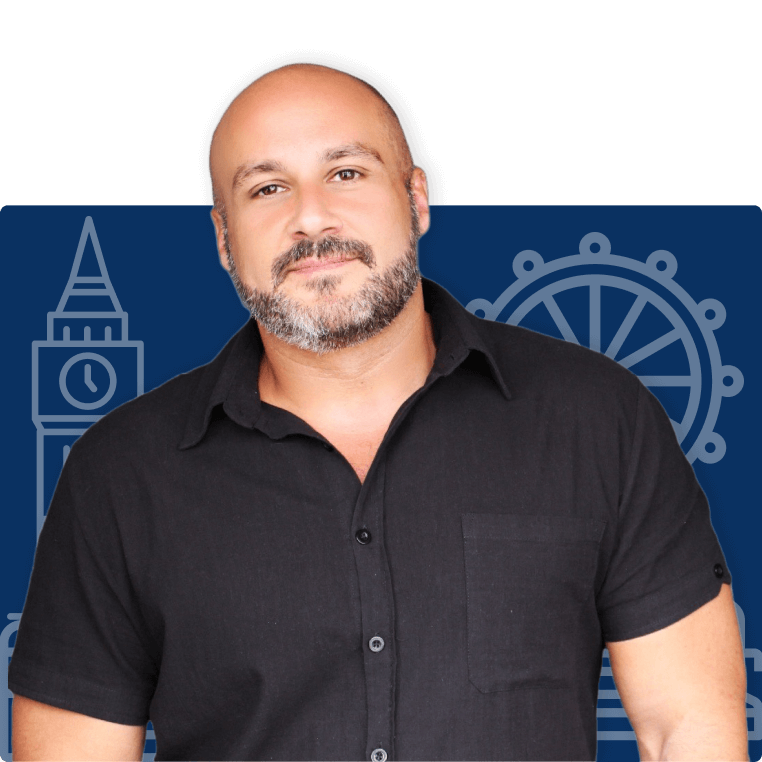 Robert R. Esquijarosa
HEAD OF HR OPERATIONS & CLIENT SERVICE
UK based
Experienced HR & Client Success professional with a demonstrated 15-year history of working in employee relations, payroll & benefits administration, compliance, and recruitment within multiple industries throughout the US and UK.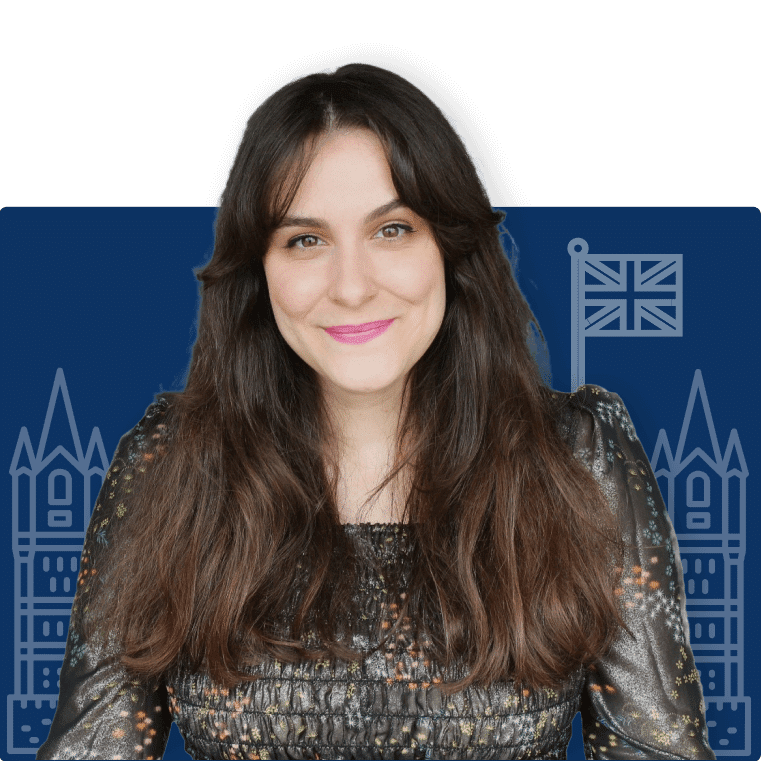 Miruna Eliza Ionescu
HEAD OF MARKETING
UK based
Multilingual marketing professional with more than ten years of experience in traditional and digital marketing for B2B and B2C sectors. Miruna has an extensive background in building customer engagement and ensuring that clients have the best tools and information in hand.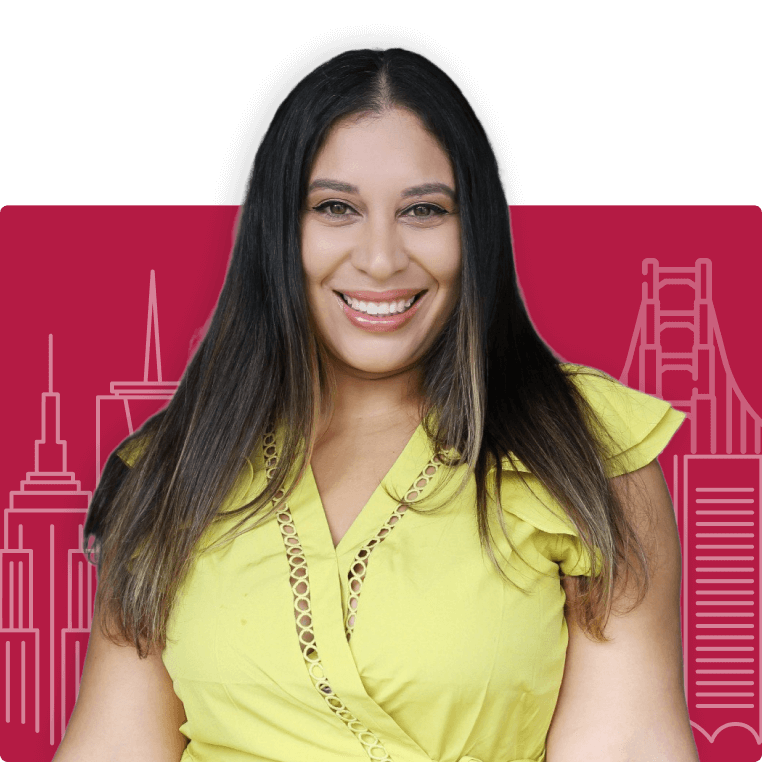 Angelique Soulet-Bangurah, PHR
HR & CLIENT SERVICE MANAGER
US based
Angelique takes pride in providing client solutions, using more than seven years of experience as an HR Generalist with a vast knowledge of onboarding, employee relations and overall HR operations. She's certified by the HR Certification Institute as a Professional in Human Resources (PHR).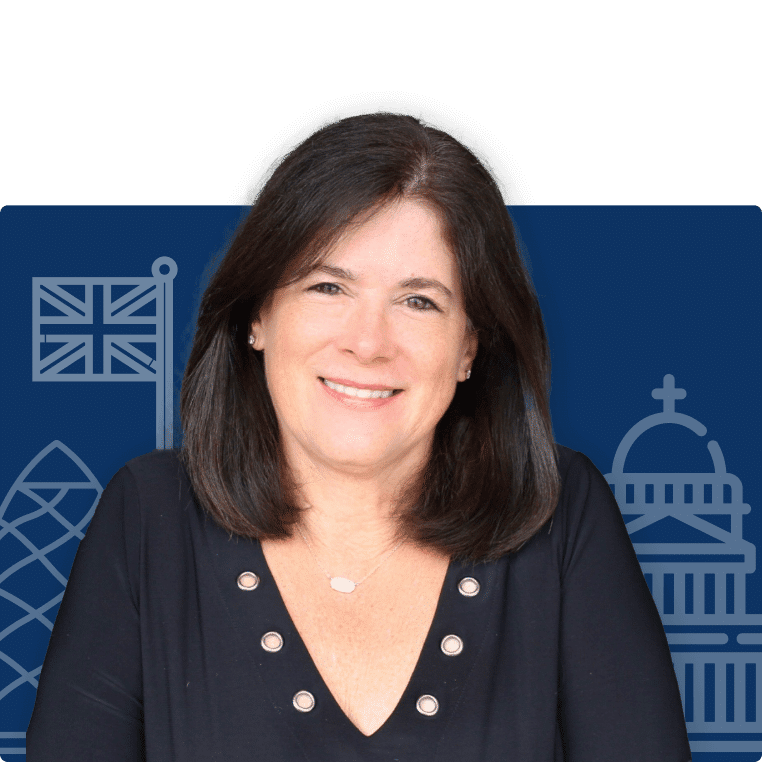 Laurie Spicer
US EXPANSION ADVISOR
UK based
Over 25 years of experience doing business in North American, European, and Asian markets, including seven years as an International Trade Advisor with a primary focus and specialism on the complexity of the US market.
Kate Marchant
HR & CLIENT SERVICE MANAGER
UK based
Kate has a background of supporting the UK, US and Australia, with strategic direction on all areas of HR. She's an experienced and CIPD-qualified HR professional with extensive experience in a variety of areas of human resources, including employee relations, HR strategy, recruitment, law advice, document creation, M&A, diversity and inclusion and learning & development.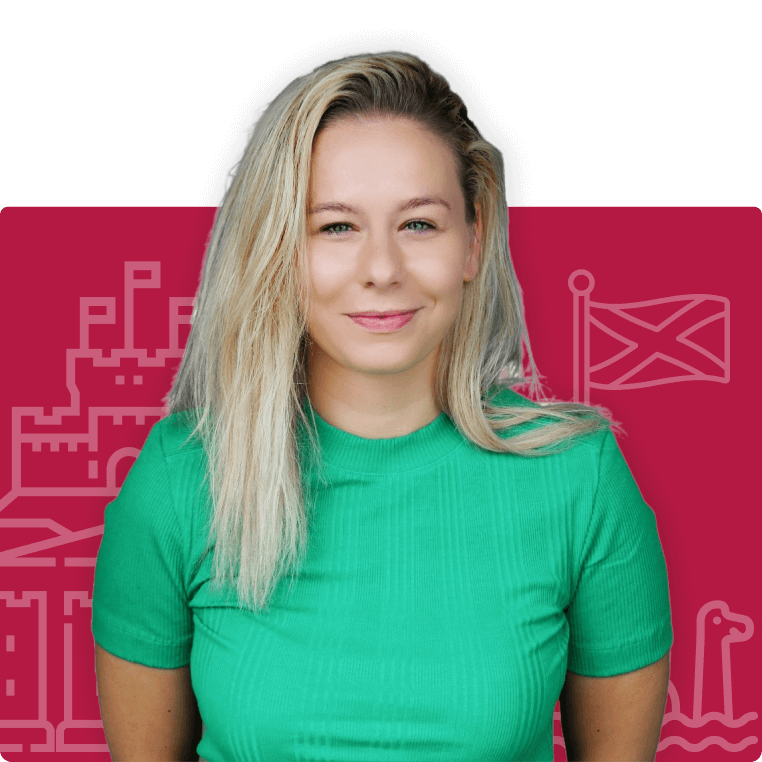 Natalie Gombalova
DIGITAL MARKETING MANAGER
UK based
This conversion-minded marketer is responsible for strategizing, planning and creating high-calibre content for our website visitor's digital experience. With over seven years in marketing, Natalie specialises in PPC, SEO, emerging trends, and customer behavioural insights that help clients find the best solutions for their business needs.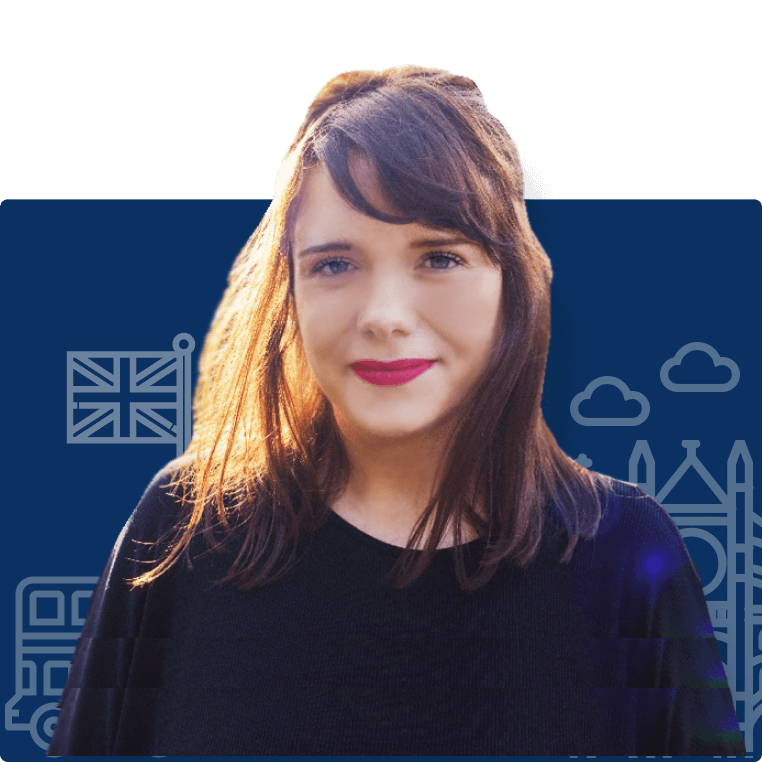 Charlotte Anderson
CONTENT MANAGER
UK based
Charlotte has worked as a Content Writer for 8 years and as a creative and analytical marketeer, she enjoys all aspects of her role, from content creation to audits, campaign testing, research and editing. Having worked in a content driven role for a trade association for many years, Charlotte's experience in creating pragmatic, yet creative content, designed to inspire and educate SME businesses, is unparalleled.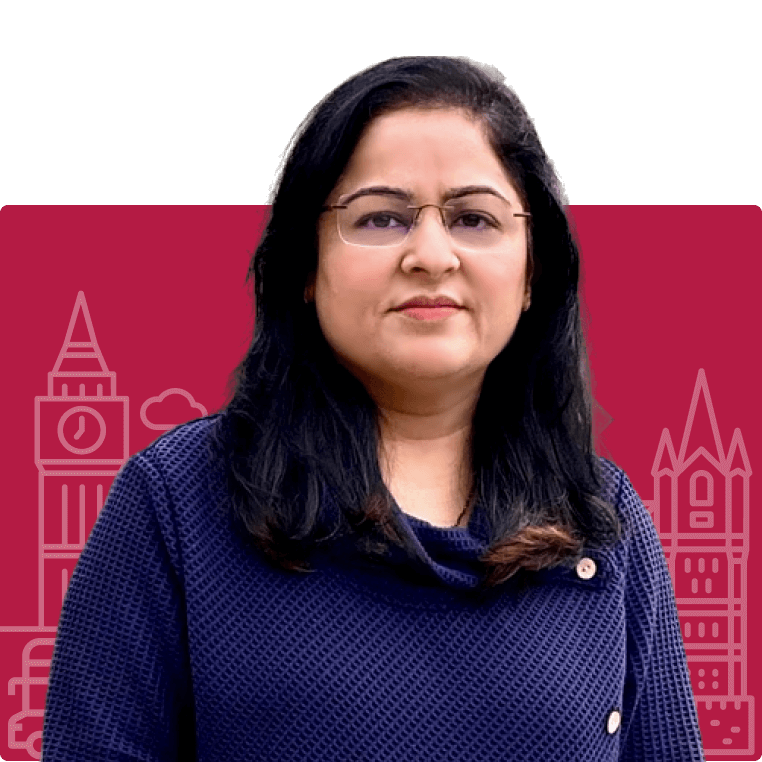 Priti Raghunanshi
HR & CLIENT SERVICE SPECIALIST
UK based
Our HR & Client Specialist Priti is experienced in various HR activities such as recruitment and retention, compensation, labour relations, benefits and leave of absences. And her passion is troubleshooting data issues to identify strategic solutions using knowledge of HR process, benefits, training and development. She's lived in the US for 18+ and dedicated most of them to her career in HR. With Priti, you are definitely in good hands.
Jisselle Douglas
Program Manager and System Administrator
UK based
Jisselle has 8+ years experience of efficient business administration, data analysing and reporting in diverse industries. She's a HubSpot wizard and strives on improving operations that deliver high-value returns for our clients. Jisselle works closely with all departments ensuring efficiency and satisfaction.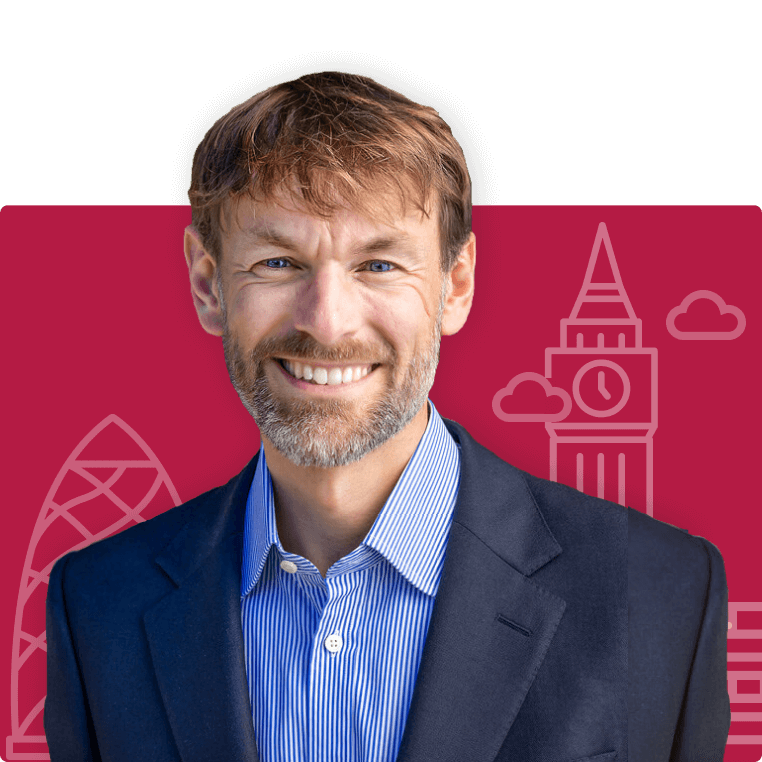 Robert Johnson
CO-FOUNDER & BOARD CHAIR
UK based
Robert is the Co-founder of several successful US and UK life science companies. He serves as the Board Chair of Foothold America influencing the direction of the company.
Why choose to grow your business with
Foothold America?
At Foothold America, we implement best practices available to ensure your smooth US expansion. There is no PEO service out there that can match Foothold America's expertise in the US market. Seriously, just try us out!
Quick market entry
We leverage years of experience and provider relationships to quickly and efficiently register your company, get your EIN, or implement your payroll and benefits.
Premium support
The success of your business is important to us, and in fact, is our Number 1 corporate value. We have teams in the US, UK, and Europe at the ready to assist you.
Remain flexible
Our solutions support you from market entry through maturity at your pace, meeting your needs as they change. Whether turn-key or bespoke, we focus on the best solution for you.
Hundreds of businesses have put
their trust in us.
10 days ago
"Foothold was able to get things done for us very quickly. They made life easier for us and worked with us to make sure staff were looked after and that we were able to get up and running."
Operations Manager, UK Network Security Company
1 year ago
"We needed to access the US market to maximize our potential for growth. We selected our employee and Foothold America managed the payroll and payroll taxes, benefits, taxes and other employee logistics, enabling us to avoid dealing with the bureaucratic maze of employing someone in the US."
CEO, Belgium Manufacturing Company
2 months ago
"Foothold America was instrumental in helping my UK company employ field applications sales people in the US without having to set up a US subsidiary, which is the usual route for foreign companies. Foothold America facilitated this by employing the people we had chosen and handling all the employment, terms, salaries, taxes, social costs etc. They then billed us monthly for these costs plus a reasonable service charge. As a result, we were able get going very quickly with our own people in the USA and at a much lower cost base."
CEO, UK Biotech Company
7 months ago
"I couldn't manage our US subsidiary without Foothold America. Our small HR department isn't equipped with the knowledge or staff to handle our US employees. I could end my workday in the UK knowing Foothold America would take care of everything in the US."
Head of HR, UK financial services firm
9 months ago
"We currently use the Foothold America Employee Management Service and plan to move to their People Partnership Service when we set up an entity in the coming months. It's great knowing we can work with one partner through various stages of our growth."
CMO, Norway IT company
2 years ago
"We started US expansion on our own and soon after, we stumbled over employee benefits leaving our expat staff and families without healthcare insurance. It was a huge risk for them and our company. Foothold America came in and got us sorted. They've been taking care of us ever since."
Sr. People Partner, UK software company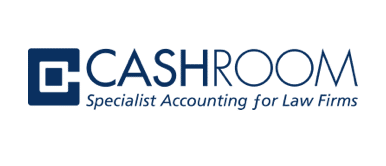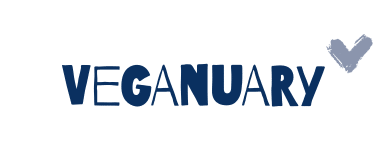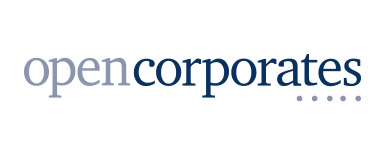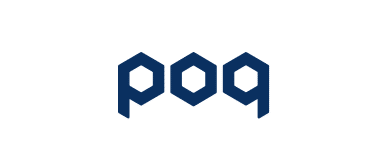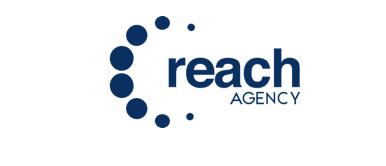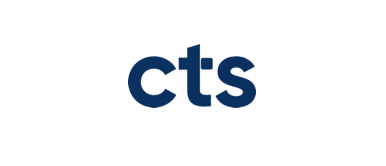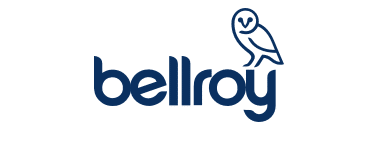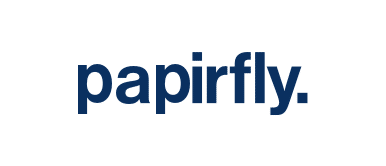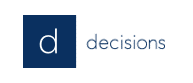 Get answers to all your questions and take the first step towards a US business expansion.
If you plan to operate your business in the USA and be the Employer of Record ( also known as the Direct employer) of your US employees, you will need to form a subsidiary company. A subsidiary is a distinct legal entity that is more than 50% controlled by a parent company. Because a subsidiary is a distinct legal entity, the liabilities, taxation and regulations are also treated distinctly, limiting exposure to your parent company. There are a number of different types of subsidiaries you can establish in the US, such as LLCs, C Corporations, Non-profit ( also known as 501(c)(3) ) or LLP (Limited Liability Partnerships). 
The processing time for the initial steps in setting up a US entity which includes state incorporation and acquiring a Federal Employer Identification Number can take between a week to ten business days.
When choosing a location for hiring your US employees, you will need to consider a series of factors, such as:  
Tax rates – how much tax are you expecting to pay?  

Access to your target market or customer base 


Filing fees and other administrative charges 

Available infrastructure, office space and transport links 

Geography, climate and land prices 

Time zones –  businesses with offices in Europe may wish their US employees to be based on the east coast for business hours to overlap. 

Availability of talented employees to work for your business
Your business deserves more than a busy PEO. Request a quote, talk with our consultants or ask any questions you may have. If you don't fancy waiting, why not start a live chat!
© 2023 | Foothold America