For some companies, setting up in America means moving an existing business or worker across the Atlantic. Unless the overseas worker is a permanent resident or a US citizen, making this move involves strategic planning and the appropriate US visa status.
In this article, we'll look in detail at two key types of visas that enable workers to operate in America and explore some of the cost and time implications involved in each. We'll also touch on the other business visa types that you might want to consider.
If you've previously visited the US on a vacation, you may be aware of the Electronic System for Travel Authorization (ESTA). Under the Visa Waiver Program, residents from 40 different countries can apply for an ESTA to enter the USA for 90 days or less.
The ESTA allows you to travel for tourism or limited business purposes. Some of the business activities that may be carried out with an ESTA are meetings or fact-finding missions as you learn about your target market or location. However, this is not for people who wish to work in the country for longer than 90 days so it's important to stress that this is only a short-term measure.
Moving a Business or Employee to the US: L1 and E2 Visas
Before we explore what are known as L-1 and E-2 Visas, it's important to mention that either path requires you to have first set up a legal entity in the US.
For the purposes of this post, we'll assume that you're ready to consider the next step. We also recommend speaking to an experienced international tax advisor so that you can establish the right legal structure for your circumstances (we can help to point you in the right direction).
The E2 Visa: Who is eligible?
The E2 Visa is known as an 'investor Visa' and allows an individual to enter and work in the US based on an investment that they will be controlling in the country.
To be eligible:
Your US enterprise has to be at least 50% owned by people from a country that has signed the right treaty (see the list here) and the worker has to be a citizen of that country.
If the worker in question is an investor then there must be other employees in the company or, if not, then a plan in place to recruit these in the near future.
If they are not an investor they must be the manager of the company or have a key managerial role.
The person has to be controlling a 'substantial' investment. Typically, this will mean at least $75k (sometimes more than $100k) being spent in the US and that the figure in question should be enough to ensure the company can operate.
The pros of an E2 Visa include:
The fact that they are typically valid for five years – with two years of status given at each entry.
An unlimited number of extensions.
The ability to hire any worker sharing the nationality of the company.
The cons, however, include:
The investment requirement can prove insurmountable for new companies.
Outside investment into the company can affect eligibility.
Workers might need to switch to another arrangement before working towards a Green Card.
E2: The cost and timescale
While costs will clearly depend on your circumstances, we estimate that the legal and filing fees, plus other miscellaneous costs, are likely to result in this process costing between $5,500 – $7,000.
In preparing the materials needed for the application, submitting them for consular review and an interview and processing you should expect this to take three to six months.
The L1 Visa: Who is eligible?
This relates to an 'intra-company transferee' and requires the following criteria to be met:
That your overseas company has been trading for at least a year.
The link between this company and your US entity must be what's called a 'qualifying relationship'. This means that your American enterprise should be a registered branch office, subsidiary, sister company or have the same shareholders.
The worker in question should have worked for the company for at least one continuous year out of the past three years in a senior position (typically a manager or executive).
If the US entity is a 'new office' (meaning that it has been trading for less than a year) it must have a lease, clear plans for why the worker is needed and demonstrate that it has sufficient funds.
Again, there are pluses and minuses from taking this route. Pros include:
This can be a great platform for those wishing to obtain a Green Card, with managers and executives having access to a special priority route here.
The lack of investment stipulations means that this can be more straightforward for younger and smaller companies to obtain.
The nationality of the worker or investors is immaterial.
On the other, you should note that:
There is a limit to this status, set to a maximum of seven years for managers and executives and five years for other workers.
For 'New Office' L1s, the status is initially restricted to one year, with a further requirement to prove the need beyond this or move to another status such as E2. For other L1s this initial period is three years.
The need for one year's employment in a foreign company can slow matters down and non-managers and executives can require several years of experience to prove their case.
L1: The cost and timescale
Again, there are legal and filing fees to consider – as well as miscellaneous costs. Circumstances vary but the L1 application process could cost between $3,500 and $7,500 (although this could be higher).
By the time the paperwork is prepared, US Citizenship and Immigration Services has made its adjudication and a consular interview and processing have taken place, it could all take two to five months. This should, however, mean that this process takes slightly less time than that for an E2.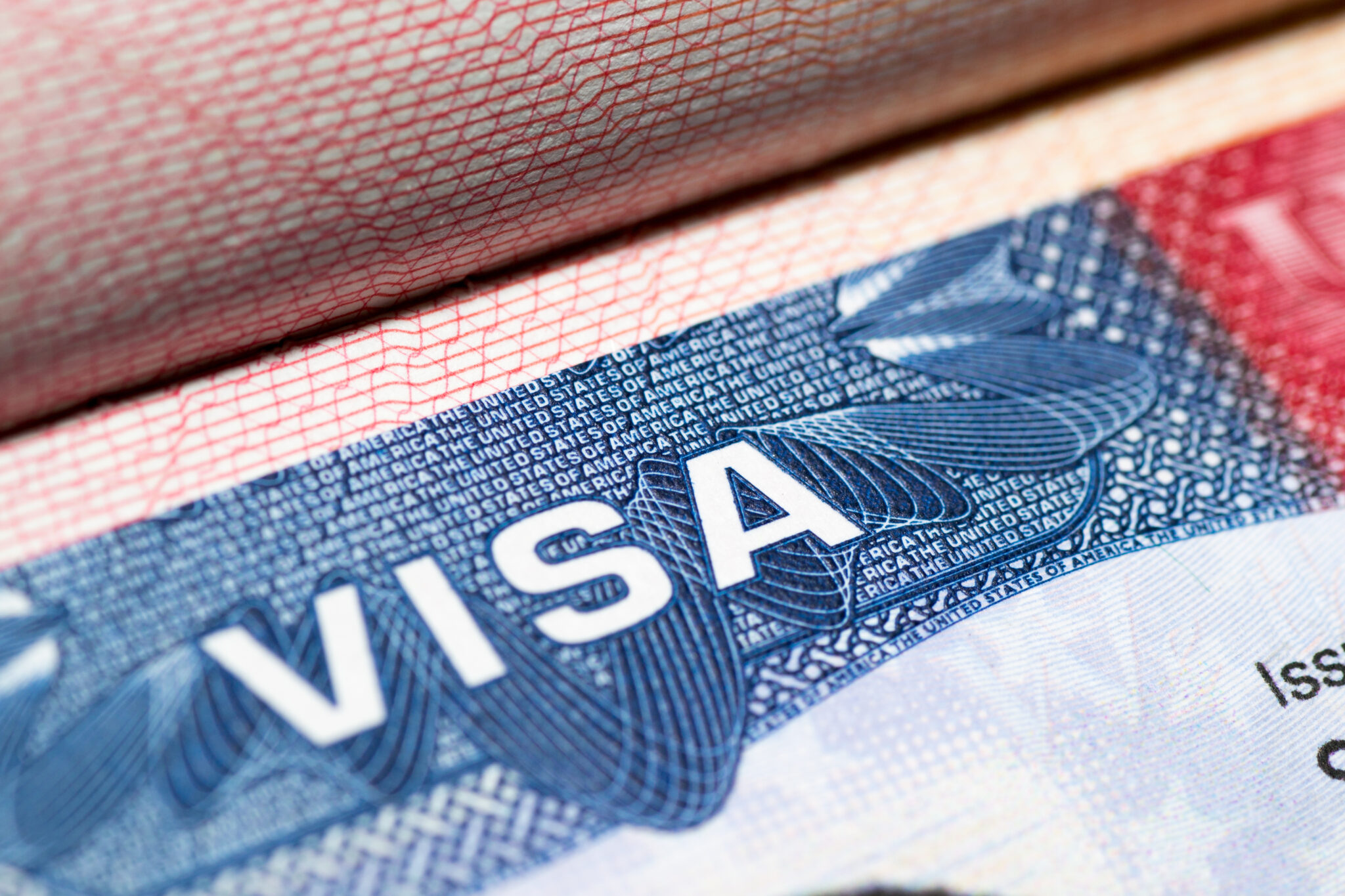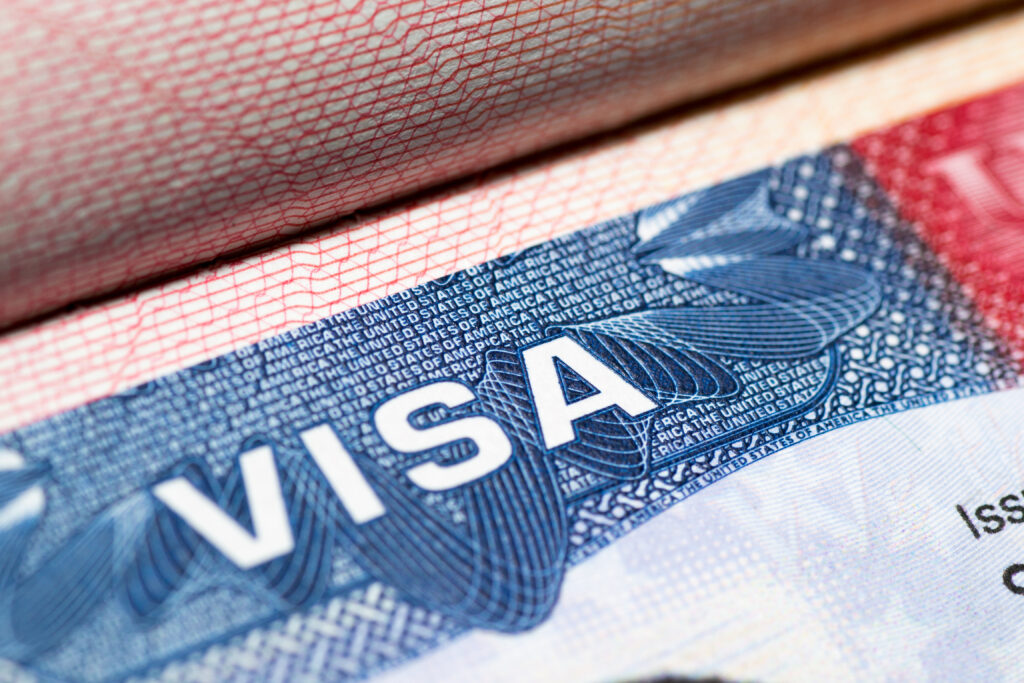 Other types of business visas for the US
There are a number of other Visa types that might cover you for the business you need to conduct in the US.
Other types of business Visa in the US that you might wish to consider include:
B-1 Visa: This Visa is for temporary work – so it could be appropriate for people looking to carry out consultancy or who are engaged in short term sales activities, speaking engagements or conferences. It does not cover people who want to work for hire on a short-term basis while in the United States.
E-1 Visa: This is similar to the E2 'investor Visa' above but for traders. In this instance, traders who sell a substantial amount of goods in the US might be able to move sales staff to the US permanently with this type of Visa in order to increase this trade.
EB5 Visa: Investors might also be able to qualify as immigrant investors if they can – without borrowing – put $1 million into a commercial enterprise. (This is $500,000 for areas with high unemployment).
EB1 Visa: This is for priority workers, defined by the US Embassy as 'persons of extraordinary ability in the sciences, education, arts, business or athletics: outstanding professors and researchers & certain multinational executives and managers.
H1B/H2B/O1 Visa: These are what's known as 'petition-based Visas' – meaning that an employer should file an employment petition to the United States Citizenship and Immigration Services (USCIS) on your behalf. An H1B Visa relates to people with specialist skills whereas H2B Visas are for skilled and unskilled workers in seasonal employment for areas where there is a shortage of US workers. O1 Visas are for 'individuals with extraordinary ability, which in a business sense could relate to influential leaders delivering key speeches on a tour or lecture series and only relates to a specific event or project.
US Visas: Take legal advice
This article should give you an outline of the key US visas. However, you should always consult an immigration attorney for advice on how best to proceed in your case.
Contact us at Foothold America if you need help finding the right people to give you legal advice, for assistance in setting up a subsidiary or to discuss an alternative solution that can ensure you can quickly and easily enlist US employees.