#1 Employer of Record Service USA
Hire employees in the US with our all-in-one
EOR solution
Unlock your US expansion quickly, compliantly and cost-effectively.  
✔ No US entity or bank account required
✔ Hire US employees in as little as one week
✔ Simplified onboarding, payroll and benefits
✔ Dedicated Customer Success Manager
✔  Quick localized support from our team of experts
✔  Save over $50,000 in set up costs
✔  No onboarding or payroll admin costs  
Trusted by hundreds of global companies
Competitive pricing.
Always.
We remove complexity,


not control
Establishing a US entity can take months to complete. As the employer of record (EOR), we hire the employees who represent your company entirely, and you direct personnel activities.
The US can seem like 50 countries in one – each with its own rules on hiring, termination, labour laws and structuring compensation packages. As local experts, we will reduce your compliance risks and help you stay within the rules by being your extended HR team.
As an employer of record (EOR), we take on the burden, risk and legal responsibility of employing your US workforce. Our in-house experts shield your business from the risk of missing ever-changing regulations.
We offer direct access to in-country employment law guidance for those challenging employment situations.
We provide a comprehensive suite of the benefits US employees expect in accordance with all local laws and requirements.
Boundaries shouldn't get in the way of your business. With our EOR service, you can enter and exit the United States market as you wish without a long-term commitment.
Schedule a meeting and discover how Foothold America can help you build your US team.
Is our
Employer of Record (EMS) service

right for your company?
How our
Employer of Record (EMS)

service works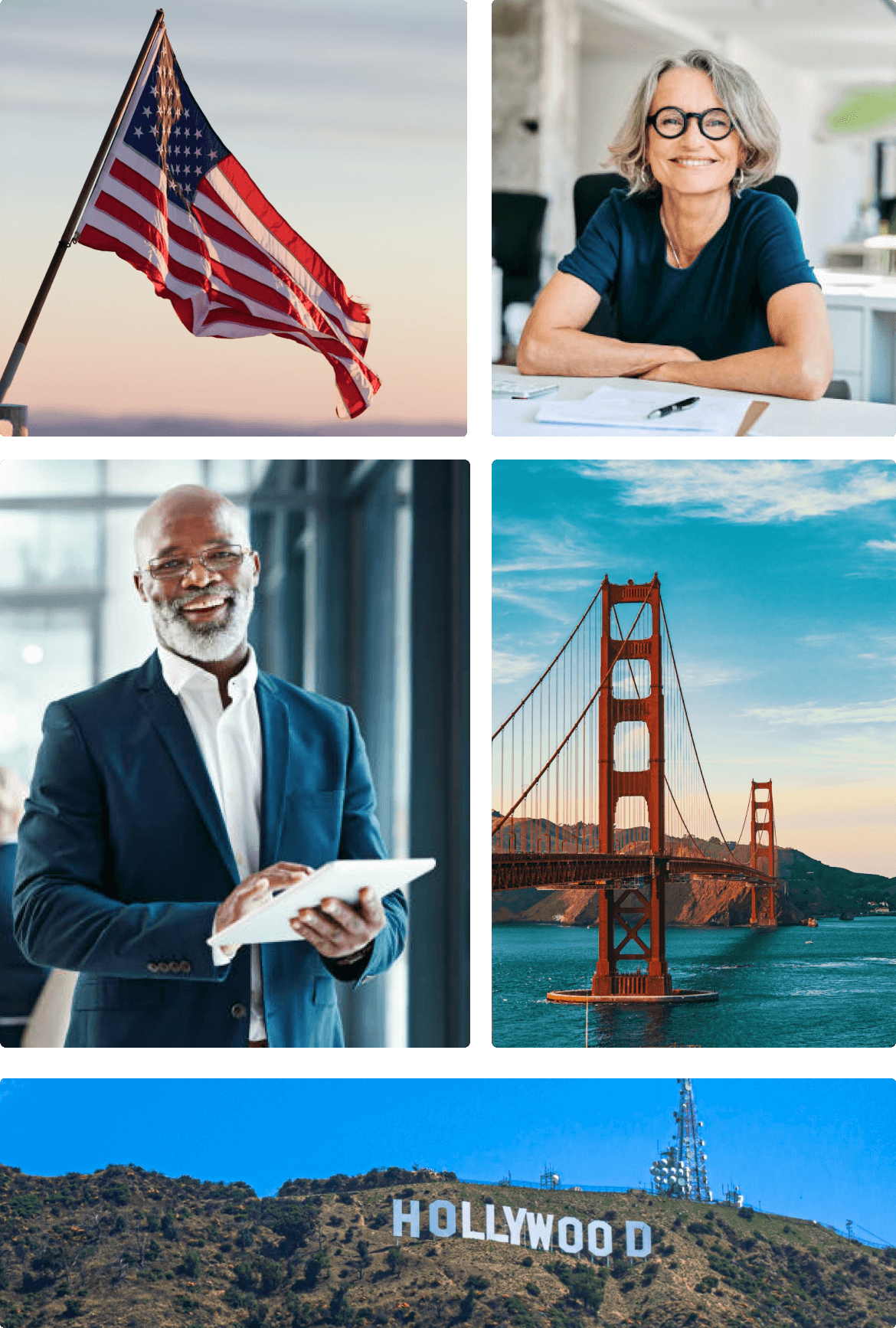 America is a vast country with great variety across its 50 states. We can help you determine where you can secure qualified talent. Once we understand your needs, your expansion advisor prepares an Employee Budget Projection which gives you visibility of the full costs of hiring and managing a US employee. We are here to guide your decision making.
If you already have an employee in mind, that is great! If you don't, our expert Talent Acquisition team can work with you to find and recruit the right candidate for the position – and together, we develop a competitive compensation and benefits package which attracts and retains quality candidates.
Once you select the candidate, Foothold America works with you to develop the offer letter ( similar to an employment contract) and extend it to them. Once the offer is signed, the employee can begin in as little as one week. As the employer of record, our team ensures the employee's right to work in the US, conducts background checks, submits income tax and employer tax deductions, and guides the employee through the online employee portal to enroll in benefits.
We manage payroll processing, social contributions, expenses, holidays, workers' compensation and more whilst you drive the day-to-day activities of your assigned personnel. We are with you every step of the way and ensure continued compliance.
Do you need help with finding the best US talent for your business?
We can support you with finding and recruiting the best talent for your company too. Schedule a call to find out more about our US Talent Acquisition Services.
Find out why
hundreds of customers
have put their trust in us
Foothold was able to get things done for us very quickly. They made life easier for us and worked with us to make sure staff were looked after and that we were able to get up and running.
Foothold America was instrumental in helping my UK company employ field applications sales people in the US without having to set up a US subsidiary, which is the usual route for foreign companies. Foothold America facilitated this by employing the people we had chosen and handling all the employment, terms, salaries, visa, taxes, social costs etc. They then billed us monthly for these costs plus a reasonable service charge. As a result, we were able get going very quickly with our own people in the USA and at a much lower cost base.
We needed to access the US market to maximize our potential for growth. We selected our employee and Foothold America managed the payroll, benefits, taxes and other employee logistics, enabling us to avoid dealing with the bureaucratic maze of employing someone in the US.
Complete the form below, and one of our US expansion experts will get back to you shortly to book a meeting with you. During the call, we will discuss your business requirements, walk you through our services in more detail and answer any questions you might have. 
© 2023 | Foothold America